Faith Kids Ministry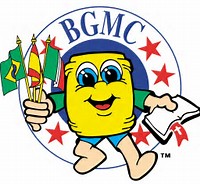 When you come on Sundays, you will find teachers who will welcome your kids into a fun and safe atmosphere where they will learn important lessons on their relationships with God and others. We know that you as parents may sometimes find it difficult and even exhausting to break through the effects of so many outside influences that can harm our kids. Our Kids Ministry teachers are here for you!
Let us come alongside you and help teach the Christian values that kids need in this important time of growth and development.Teach your children to choose the right path, and when they are older, they will remain upon it. Proverbs 22:6
We are also privileged to be able to give to Boy's and Girl's Missionary Challenge (BGMC), which is a missions-based ministry that provides Sunday school curriculum for children around the world.  On the second Sunday of each month we have a contest between boys and girls to see who can bring in the most money for BGMC.  To learn more about BGMC, and all of its contributions around the world, please check out the BGMC link below.
The Faith Kids Ministry purposes to keep kids for Christ. This ministry prepares them with a biblical foundation that enables them to put on the full armor of God. It gives them the victory over life's challenges through relationship with Jesus Christ. Jesus Christ is the only hope for our children to have a better future.
We are looking forward to ministering with your family!
Commony Asked
Questions...