What to Expect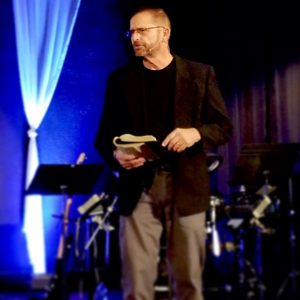 If you are visiting us for the first time, our prayer is that you will experience God in a very real and life-changing way. If you have any questions, we have several pastors and other church leaders that are ready and willing to assist you at any time. Please feel free to let us know what we can do to help.
Why do we exist?
Much time is invested in prayerfully preparing the proper mission/vision statement for a church. For us this was no different as we began to put on paper what God had placed in our hearts. After prayerfully considering what God was impressing on us, we put pen and ink to paper and developed the simple mission/vision statement of: "Life On Purpose"
What is Life On Purpose?
"LIFE ON PURPOSE" is putting forth our best effort to live the "Christian life" "On Purpose" no matter where we find ourselves and no matter what life throws our way. When we are burdened and when we are blessed…we purpose to live as the Bible says.
We invite you to join us as we help others find the blessing that is in living "Life On Purpose" for the glory of Jesus Christ. Join us on this journey toward fullness, as we live out our mission/vision statement "On Purpose".
  -Pastor Wes DeVries
What to Expect
We can't wait to meet you!  There's no need to dress up.  Bring the family.  Bring a friend.  We hope the information below will help you know what to expect and have a great experience while you're here.
Our services last a little more than an hour.  You'll be a part of a powerful music/worship experience with our band and hear engaging teaching from our Senior Pastor, Wes DeVries or another pastor on our teaching team.  The message is based on our belief that the Bible is the only way to truly know God, and it's just as relevant to us today as when it was first written—we believe that God's Word can transform our lives as we apply His principles every day!  At the end of our service, we offer additional time for worship and prayer.
** In order to minister to the whole family on Sunday, we offer nursery for newborns up to 5 years old and Faith Kids Ministry for ages 6 – 11 years old.
PROGRAM TIMES
(Please Note:  additional programs and times will resume at a later date to be determined.  Please check back again for more information.)

Sunday Morning Service
Sunday, 10am
** Nursery provided on Sunday for children ages 2 months – 4 years old **
Have Kids?

Central Family Worship Center is a place where your children will be safe, have fun, and learn about Jesus on their level!  Click links below for more information.
Welcome to Central Family Worship Center!
More questions and answers coming soon!