Pastor Josh & Katie Martin
(Worship & Student Ministries)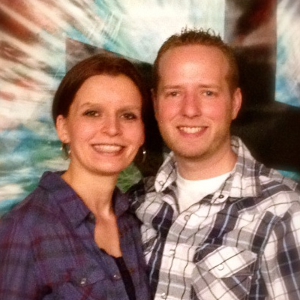 Pastor Josh Martin and his wife Katie have been involved in ministry at CFWC since its founding in 1999. Pastor Josh is the Worship and Student Ministries Pastor and has been serving in a worship leader capacity since his early teen years in 1994!
In 1999, Pastor Josh came along to help plant the church here in Coopersville with the idea of heading back to Central Assembly of God in Muskegon after the church was established. During the time spent planting the church God spoke to Pastor Josh's heart and called him here full time.
Pastor Josh has written several worship songs while during his years of ministry at Central Family Worship Center.Some of these which were inspired during Sunday morning worship are still part of our worship services today.
It's that kind of openness to the Spirit that is a part of our worship at CFWC and the ministry-call that God has put on Pastor Josh's life.